About Us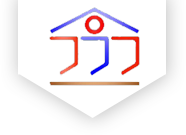 INTRODUCTION
INTRODUCTION TAN HO TU Co., Ltd. is engaged in the construction business with the following business lines: Civil engineering, industrial, road bridges, public works construction, mechanical engineering, frame processing steel truss, leveling …
In particular, construction of civil and industrial, bridge and road, is one of the strength of our company.
With a team of executives, professional technical staff, enthusiastic, professional, experienced in many projects have achieved high technical quality always ensure the progress under difficult conditions. Best.
With the top priority is the quality and prestige of our company is always complete the staff of technicians, skilled workers and modern construction equipment to be able to participate in the construction of many works. Technical requirements and high quality Tan Ho Tu office In all conditions, despite the most difficult, always strive to achieve better results before the commitment with customers: Technical – Fine arts, progress …
In addition, with the modern management and construction regulations, our company has built up the price system for products with the best level.
At present, our company has been trusted by the Investors inside and outside the country.
Very pleased to cooperate with customers.
Best regards!